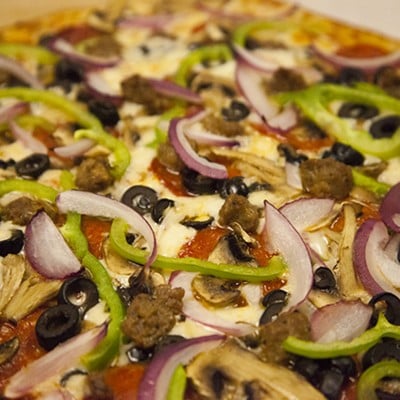 Deluxe Pizza
---
Pepperoni, Italian Sausage, Mushrooms, Black Olives, Onions and Green Peppers.
ORDER ONLINE
1 customers Deluxe Pizza! Leave a review to let us know what you think.
You may also like
---

Olive OIl Base. Sauteed Spinach, fresh Garlic, Extra Virgin Olive Oil, and Mozzarella.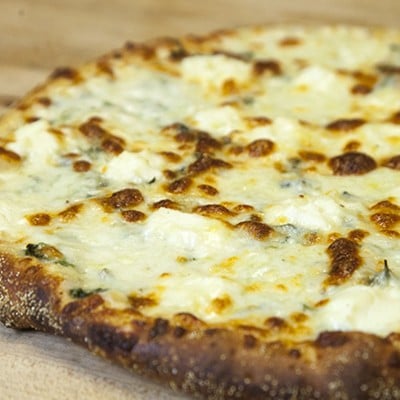 Olive OIl Base. Oregano, Basil, Olive Oil, Spread of Ricotta and Marscarpone Cheese, Mozzarella.